The Golf Tour

The Golf Tour
Welcome to the greatest golf tour in Finland - the home of Golf GameBook.
Scoring is always live and fully digital.
Enjoy and have fun!
Events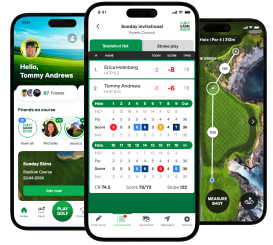 Golf GameBook Live Scoring
This golf tournament uses digital scoring provided by Golf GameBook. If you haven't done so already, please download the free app and register a profile. This allows you to join the tournament, score your round and enjoy many other great features we have built in to make your game more enjoyable. Read more about Golf GameBook.